How to get chromed wheels with next to no truck downtime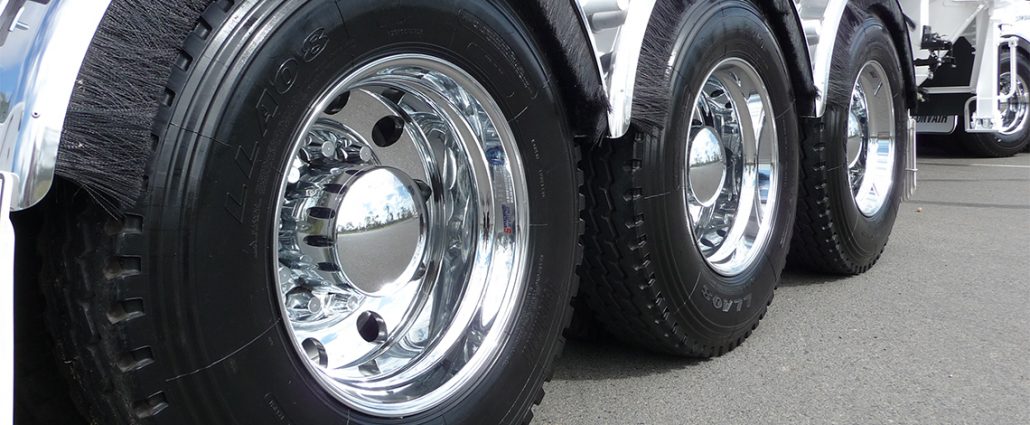 Over the last few years, chromed wheels have quickly become the wheel of choice for fleet owners and truck drivers. They're tough and durable against any terrain and they clean up to a mirror finish (with no need for polishing) in just seconds. It's for this reason that those who invest in chromed wheels rarely regret it. But in our experience, there are many fleet owners and truck drivers who are interested in chromed wheels, but can't afford the truck downtime to upgrade to chrome wheels on their trucks.
At Superchrome, we know how important it is to keep your rig on the road, no matter how big or small your fleet. To ensure you don't miss out on the best looking wheels in the business (with a seven year chrome warranty), we're letting you in on the three ways you can minimise the truck downtime it takes to switch to Superchrome wheels.
Three tips to minimising downtime while you get your Superchrome wheels
Don't waste time and money chroming your old wheels
Steel and alloy wheels take a lot of brunt force over the years, and can become badly scuffed, scratched and dulled over time. The older and more worn the wheel, the longer it takes to polish and clean before being chromed. This increases your truck's downtime off the road, and the chrome finish won't look as good as a new wheel. If you're thinking about chroming your 10 year old wheels, you'll save yourself time and money in the long run by investing in a new set of chromed wheels.
Send in fewer wheels at a time to be chromed
If you insist on chroming your existing wheels, don't send them in all at once. The average truck downtime for this process is four days, however for trucks in rural areas it can take up to two weeks before your rig is back on the road. Customers have started sending in only a few wheels at a time to be chromed, and are utilising their spare wheel in interim to keep their truck on the road longer. While this extends the time before your whole rig is chromed, it drastically cuts truck downtime from days less than an hour.
Buy a new set of chromed wheels
The fastest and most efficient way to get chromed wheels on your rig is by buying them brand new. Your rig stays on the road during order and delivery, and the maximum downtime spent fitting your new wheels is just 40 minutes. Wheels can be sent directly to your nominated tyre fitter and if you can get your wheels fitted over the weekend, you've effectively spent no downtime getting chromed wheels. Selling your existing alloy wheels will further reduce the price of the new wheels.
Many truck drivers and fleet owners prefer to send their wheels in to be chromed because they think they're getting better value for money by using their own wheels. Not only does this process increase your truck downtime off the road – in some cases it doesn't even save you money. You can get a brand new set of chromed wheels at the same cost it would take to send them in with little truck downtime and a five year warranty on the new wheels and seven year chrome warranty.
At Superchrome, we're all about ensuring you get the best value of product and service by keeping your rig on the road for longer. To find out how easy it is to put chromed wheels of your truck trailer or bus, get in touch with us today.
https://www.superchrome.com.au/wp-content/uploads/2011/12/2013-04-07-10.29.31.jpg
850
1275
MathMarketing
https://superchrome.com.au/wp-content/uploads/2016/04/Superchrome-Logo_RGB_SML-300x63.png
MathMarketing
2017-11-13 04:01:47
2017-11-14 06:18:31
How to get chromed wheels with next to no truck downtime