Hear what our customers have to say
Nathan Smith | Winston Express Haulage
Owner and Director of S&S Tyquin Bulk Haulage
Kim Paten | Gerimoo Pty Ltd
Our trucks cart bulk steel for OneSteel Australia, and I've been using Superchrome™ Steel and Alloy wheels on my trucks and trailers for over 14 years now.
Every time I buy a truck for my growing fleet, I always choose Superchrome wheels. They save me significant cleaning time and they last much longer than standard wheels, which saves me money too.
The added bonus is that Superchrome wheels exceed my contract's truck and trailer presentation agreements too.
Geoff Somerville | Somerville Transport
I had been very happy using Superchrome for my steel wheels for around 6 years or so. When the trucks started coming standard on lightweight alloy wheels that looked great when new but became a pain to keep polishing the @$!%#$ !
One day in 2002, I was picking up some chroming for one of my trucks from Richard Hammond (owner of Superchrome) and I cheekily said "Hey Rich, when are you gonna start chroming the alloy truck wheels? I am sick to death of polishing the buggers!"
Little did I know that after that comment, Richard Hammond set about perfecting the process of applying the chrome to the alloy wheels.
Nearly all my new trucks are on Superchrome wheels these days. Anyone who knows me, knows I like my trucks to look good, but if it can extend the life of my wheels and stop my drivers from spending time polishing – that's a bonus!
Geoff Searle | Hannaford's Bus Service
We have been using the Superchrome wheels for a few years now because of their outstanding durability on the country roads.
Hannaford's is a major regional supplier of bus transport. Our buses run across many dirt or unsealed roads, which always used to punish both painted steel and polished alloys alike.
We found ourselves painting and repainting steel wheels or continually polishing the dull and pitting marks out of alloys, just to meet our presentation standards. Our Depot Manager did not realise it was costing us so much time and money.
This thankfully has become a problem of the past, after making the decision to specify Superchrome wheels on all our new buses. We are also updating some of our older buses in the fleet with Superchrome wheels along the way.
We are very happy with Superchrome helping to extend the life of our wheels and with no painting or polishing down time, helping to save money over the life of the bus, with the added bonus of exceeding presentation standards. 
Scott Waites | Director, North Coast Towing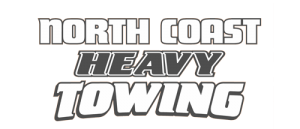 We take great pride in the appearance of our trucks, and we get a lot of satisfaction showing them off at as many Truck Shows as we can.
Our new Freightliner Underlift Tow Truck was built to not only be a strong working truck, it also had to look the part and carry all the bells and whistles.
After completing the truck and having a custom airbrush paint job applied we were able to proudly unveil the new beast at the 2013 Brisbane truck show.
Walking around the show admiring the vast array of quality trucks and trailers that were on display, couldn't help but notice there was still something missing from our new Tow Truck.
It didn't take long to realise it was the extra shine coming from the wheels that we were lacking.
Upon this discovery I began to take note of the brands and quality on display.
After attending the Superchrome stand, I met Mike and learnt about their 7 year warranty. This gave me the confidence to fit the Superchrome brand to the new truck including super single steers.
I am extremely happy with both the quality and ease of maintenance of the chrome and the service that I received from Mike at Superchrome.
I am now looking to have Superchrome Alloys fitted to our new Supertilt that is currently being built and hoping to have this new trailer unveiled at the Melbourne truck show.
Only this time we won't be missing the extra shine that comes from the Superchrome alloy wheels.
Want to reap the advantages of Superchrome alloy wheels and become one of our happy customers?