Save some extra cash during COVID-19 shutdowns? Here's how to do it
By now, everyone is feeling some of the impacts of coronavirus.  For the trucking industry, it's affecting us all in a lot of different ways. Some businesses are booming, others are slowing down, and we're all trying to figure out what things are going to look like in the next week, month or year.
If business has been affected, money might be tight. And if you've avoided the tough times so far; you're probably still keeping an anxious eye on spending and cashflow.
No one knows exactly what the future will look like, but we can all agree that now's the time to look at what we're doing in our business. It's time to minimise downtime, save money and make your truck stand out against the competition. This means making smarter investments decisions for your business and your rig.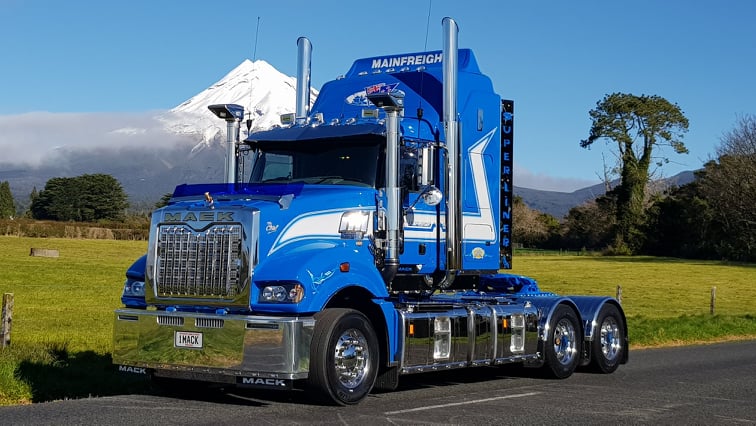 3 Tips to Help You Make the Most of Your Money during the COVID-19 crisis
Here are three steps every trucker should consider if you're looking to save some cash, stay ahead of the game and ensure you thrive when things get back to normal:
Make Smarter Purchasing Decisions 
When money is tight, it's easy to look at the cost of new wheels and think you want the cheapest. But if a cheap set lasts only 1-2 years, and something a little pricier lasts 7+, you need to think about which is actually the most cost-effective in the long run.
Spoiler: it's the high-quality chromed wheels that are going to stand the test of time. Don't believe it? Try out our handy cost calculator on our website and see how much you can actually save over the life of your Superchrome wheels.
Cut Unnecessary Maintenance Costs When Money is Tight
Now is the time to cut unnecessary spending in your business and personal life. If you are spending time maintaining or polishing your wheels regularly, this is a cost that could be significantly reduced with chrome alloy or steel wheels.
When you invest smarter, you also help yourself with less time and money wasted on maintenance, to help keep money in your pocket during these challenging times.
Put Money Back in Your Pocket by reducing your 2019-20 tax bill
Tax time is just around the corner, and with it comes the opportunity to invest in your business AND bring your tax bill down. You might be hesitant to spend anything at the moment.  But what you don't spend on your business now may otherwise be going to the tax man come June 30.
Now is the time to consult your accountant, and look at how a new set of wheels can help bring down your tax bill while also adding value to your business.
Make sure your future is bright with chrome
It's scary to think about spending money right now. But by making smarter money moves during this time of crisis, you can set yourself up for the future and lower your costs in the long run.
To help you make even bigger savings and do our bit for our trucking community during these tough times, we're currently offering significant discounts on Superchrome wheels.
For more details, read the full statement or contact us today for a quote on (02) 9060 1610 or email sales@superchrome.com.au.
https://www.superchrome.com.au/wp-content/uploads/2020/05/91833236_2329238613845861_8752222740187971584_n.jpg
426
756
MathMarketing
https://superchrome.com.au/wp-content/uploads/2016/04/Superchrome-Logo_RGB_SML-300x63.png
MathMarketing
2020-05-26 00:32:08
2022-06-14 22:34:10
Save some extra cash during COVID-19 shutdowns? Here's how to do it